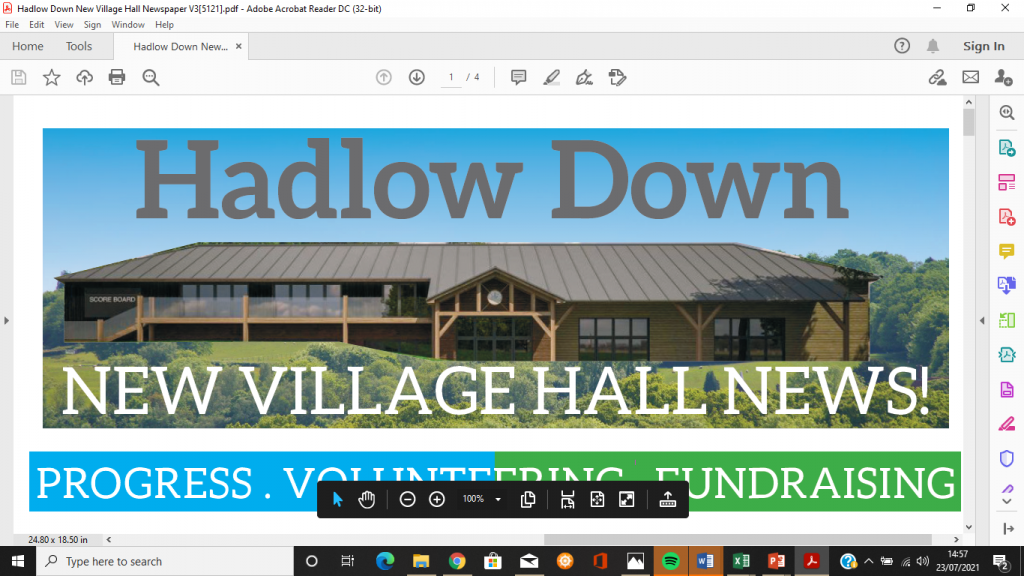 We have been working on a Newspaper to be delivered to every household in the Parish. At our meeting in June 2021 we agreed that we would produce a newspaper focusing on progress, volunteering and fundraising for the New Village Hall.
Be amongst the first to receive a copy at the Village Societies AGM
Don't worry if you can't make the meeting we will be delivering one direct to your door in the next week or so. Here is a sneak preview straight from Sarah's desk.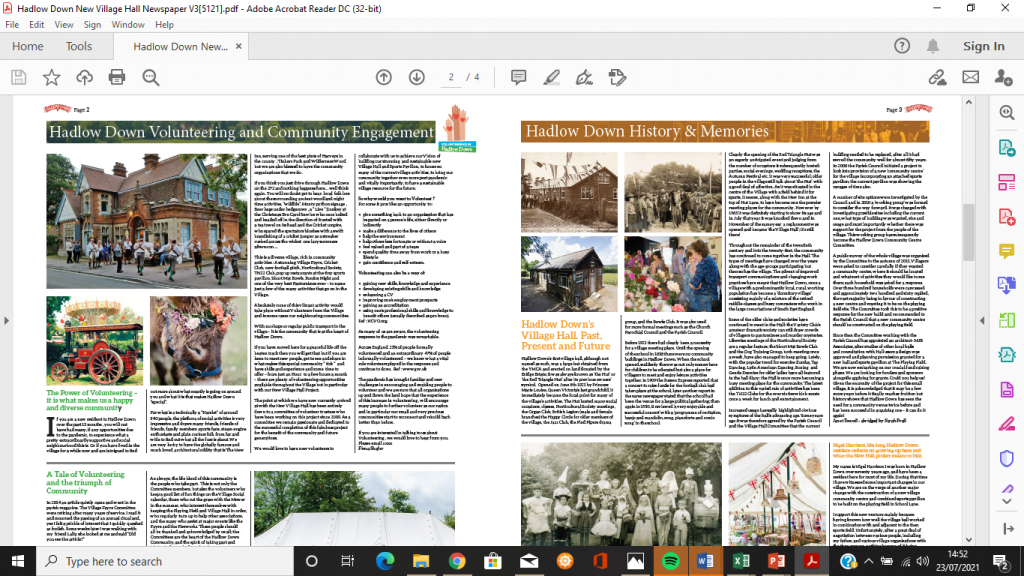 We hope to ensure that everyone in the community has access to our plans and a means of following along with progress especially if they are not connected digitally.
The newspaper was generously sponsored by Hunter Finance and designed by Dave Ladkin at Meaninful Design
If you would like a digital copy please contact Sarah – sarahprall@btinternet.com