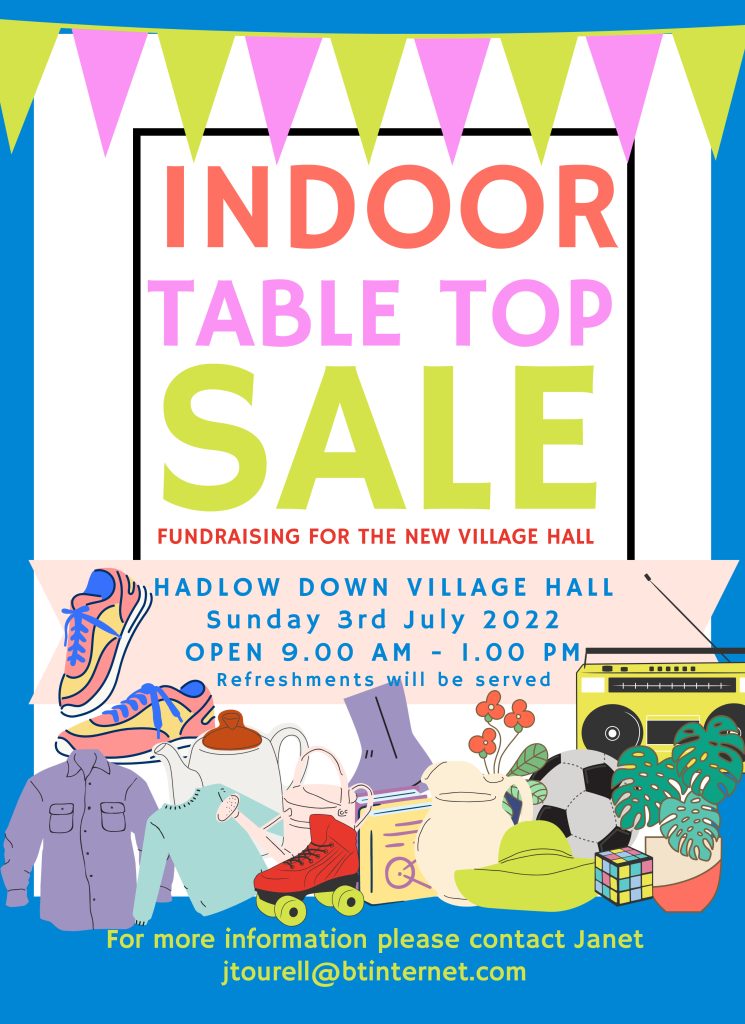 We are pleased to invite you to join us for our "Table Top Sale" held as part of the ongoing fundraising efforts for the New Village Hall.
Please come along to the
Village Hall on Sunday 3rd July, 9.00 am – 1.00 pm
to join in the fun, free entry to all! And you might just unearth a treasure!
Refreshments will be served throughout.
The Summery Lottery draw will be held!
There is still time to join our Village Lottery for a chance to win a cash prize at our next draw which will be held at this event. For more details please click here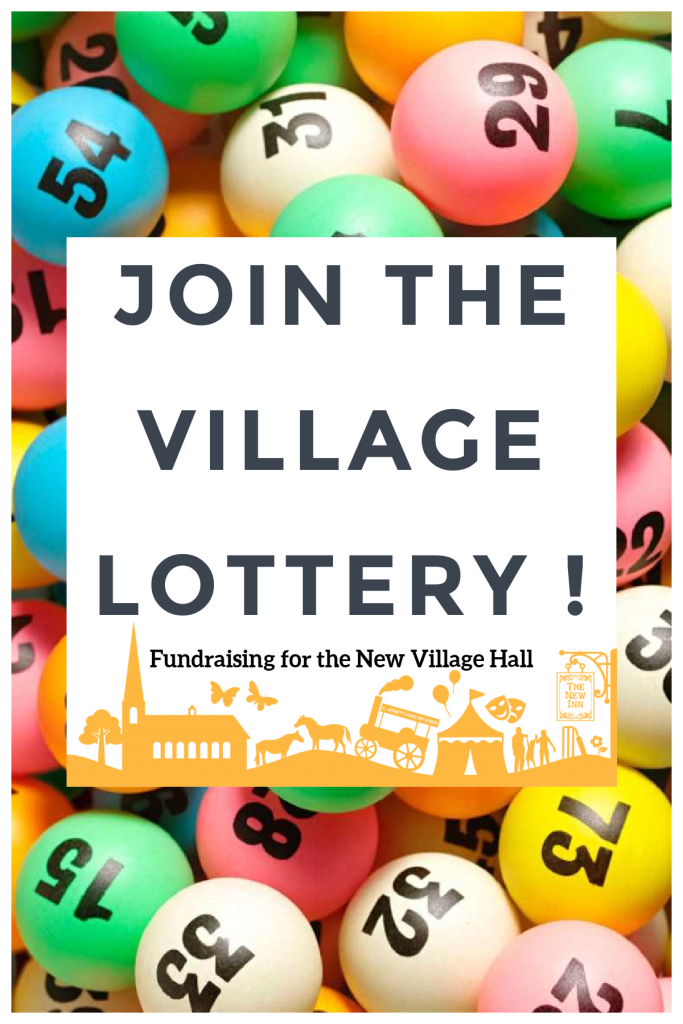 If you would like to secure a *Table at the table top sale or purchase Village Lottery tickets, please contact Janet jtourell@btinternet.com
*tables will be allocated on a first come first served basis.
Thank You for your ongoing support